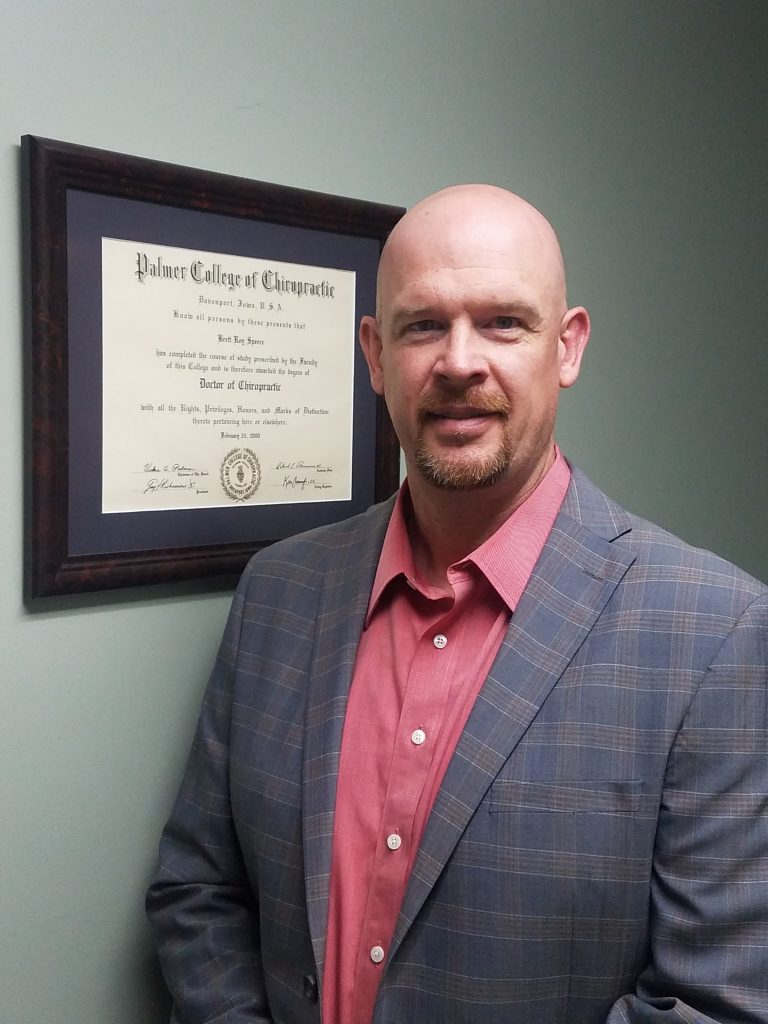 Hello, and welcome to Speece Family Chiropractic. My name is Dr. Brett Speece. It is truly an honor and privilege to have the opportunity to serve you and your loved ones on your journey toward reaching your ultimate health potential. Your trust in me, I can assure you, will not go unnoticed.
In June of 2000, I opened Speece Family Chiropractic with dreams and a vision. I knew that people wanted to be well, yet most had no idea how Chiropractic could help them reach their health goals and potential. We set out to educate our community and the world on how we could live better physically, mentally and socially with Chiropractic. As we started to teach, word began to spread.
You showed us you were definitely looking for another option to keep your families healthy. You did not want more drugs and surgery, but an approach focused on creating more health and wellness. The more we teach, the more we are amazed at how many people have made a decision with their families to use Chiropractic to live better lives.
When you sit in our office you will hear many amazing stories of how lives have been improved through Chiropractic. If you and your family have not started this journey toward health and a greater expression of life, we invite you to start today. Whether you are in good health or trying to scrap your way back, we will do our very best to help you on your journey.
Yours in Health, Dr. Brett Speece
---
Use the link above to print and fill out our paperwork before coming into the office to decrease any possible wait times.
Exeter Office Hours:
Monday: 7:30am-Noon, 2:00pm-5:30pm
Tuesday: 3:00pm-7:00pm
Wednesday: 7:30am-Noon, 2:00pm-5:30pm
Thursday: Closed
Friday: 7:30am-Noon, 2:00pm-5:30pm
Saturday: By Appointment Only
Sunday: Closed
---